Welcome to Room 419 2C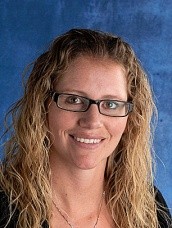 Hello my name is Cerissa Steinhauer.  Welcome to the 2016-2017 school year in 2C at College Park School!  I am very excited to be teaching grade 2 again this year.
Some background information about me:  I received my education degree from the University of Alberta in 2005. Since that time I have had the opportunity to teach grade one and two at Onion Lake, Rendell Park, and now at College Park for the last 2 years.  I have 3 children who are 12, 7, and 5 (yes my baby starts kindergarten this year) who keep me busy out of school running around to different activities.  Another highlight for me this year is that my husband and I are celebrating our 10 year anniversary!
I had a fabulous summer!  I spent 5 weeks camping with my family at Turtle Lake, was able to take my children to Jurassic Forest by Edmonton, and even made it to visit friends in Cochrane.
I hope everyone had a great summer, and I am looking forward to getting to know all the students in room 419!