Meet Mrs. Prediger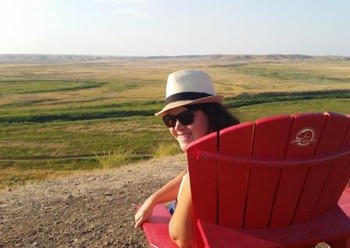 Welcome to the College Park family!
   My name is Marina Prediger and I will be one of the grade one teachers at College Park!  This will be my 11th year teaching grade one!  I absolutely LOVE teaching grade one!  It is a job I look forward to and think about often.
Grade one is such an exciting and busy year.  We go from part time school to full time school, knowing our letters to reading long books and knowing our numbers to adding and subtracting in our heads!  Grade one is a lot of hard work, but lots of fun!  
   As a teacher, I am easy-going and fun-loving, but still uphold high standards for all my students. I love to hear laughter in my classroom and enjoy seeing each child find every little, or big, success. I take pride in having well-defined rules and routines, but am up for the out-of-the-ordinary too!  I uphold a sense of community in the classroom, and we recognize each other as important members of that learning community.  We work together to create a safe, respectful, caring and fun environment in and out of the classroom!
   Outside of the classroom, I am a mom to a 6-year-old son, James, and a wife of 10 years to my husband.  I enjoy playing with my son, walking the dog, family bike rides, taking millions of pictures, acrylic painting, hiking, camping, crafting, pinterest and keeping up-to-date with our far-away family.
   I look forward to the year ahead!  It will be a great one!